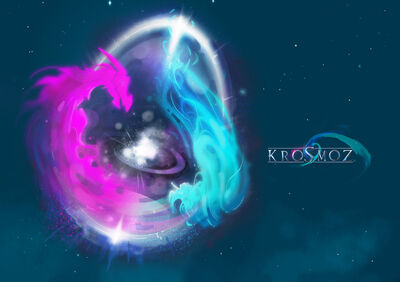 About
Ankama is a French entertainment company that makes games centered in the World of 12. Dofus is a tactical MMORPG having 18 classes, each of who are followers to a specific god of the world. Wakfu is too a tactical MMORPG, and the "sequel" to Dofus. Both Wakfu and Dofus are set on the same planet (The World of Twelve). An animated series set in the Wakfu universe came out in 2008. It follows the adventures of a young Eliatrope named Yugo. In the World of Twelve, your race is based on what god you worship, which affects your appearance & powers. Wakfu is a substance that represents creation, while stasis represents destruction. The same classes appear in both games, though serve different purposes. An XBLA game called Islands of Wakfu expands upon the mythology, as do several comic books. An animated movie based off Dofus has been created, which is based off of Joris in his younger days.
Power
Wakfu/Dofus does not lack in power. Each religion is granted unique powers by their god, and are for the most part named after their god. The greatest race are the Eliatropes, who follow the Great Goddess herself. Hax powers such as opening portals, time freezing, control over the elements and more.
The World of Twelve is named for the twelve gods that rule over it (previously known as the World of Ten), who found and remade the planet after it was wiped of life 10,000 years ago. Before them the Eliatropes lived on the world, a race of intergalactic beings that fought against the Mechasms. The ultimate powers of the verse are the Great Goddess Eliatrope and the Great Dragon, two belevolant beings that created all existance (called the Krosmoz). The krosmoz takes shape like an egg, with different layers of existance inside, one within the other, the inner most being the physical universe. Each higher level has higher spatial & temporal dimensions. The 5 levels are Incarnam, Externam, Astral Plane, Aether Plane and the Material Plane.
Supporters
SpiralMaster
CoreOfimBalance(COB)
FanofRPGs
Danwakfu
KinkiestSins
Eliatropes
Humans
Amalia Sheran Sharm
Ruel Stroud
Alibert
Dragons
Adamai
Ephrim
Grougaloragran
Phaeris
Demons
Rushu
Anathar
Rubilax
Ombrage
Mongrelamus
Gods of the World of Twelve
Cra
Ecaflip
Eniripsa
Enutrof
Feca
Iop
Pandawa
Sacrier
Sadida
Sram
Guadians of the Clock
Jiva
Creators
Races
Eliatropes
Mechaisms
Weapons
Eliacube
Xelor's Clock