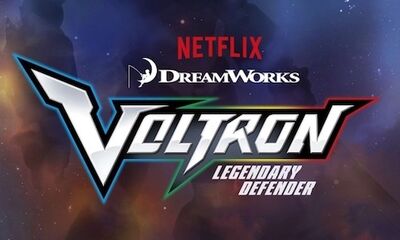 Summary
Voltron: Legendary Defender is a 2016 animated series created by Dreamworks Animation and premiered on Netflix during early June.
Power of the verse
Quite powerful. There exists battleships the size of moons, living planets, spaceships that can maneuver at well over 3,000 times the speed of light and multiple planet busting weaponry. The Five Lions have been shown to be able to seriously damage Galran moon-sized battleships and even larger space stations. Then there exists Voltron, the "Defender of the Universe" and "Strongest weapon in the Universe", who has been shown to be capable of effortlessly tearing Galran ships in half and is implied to be much more powerful.
While not nearly as powerful, the Paladins are impressive in their own rights with Shiro and Keith fighting at Subsonic speeds casually. Princess Allura was capable of smashing reinforced steel doors with utter ease and the Balmerans were more than capable of tearing apart Galran droids.
Supporters
Darkanine
Vivi Ornitier
FanofRPGs
Antvasima
MaverickIsTheHype
Js250476
Character Profiles
Paladins
Alteans
Galrans
Weapons and Robots
Monsters
Robeast
The Guardian
The Abomination