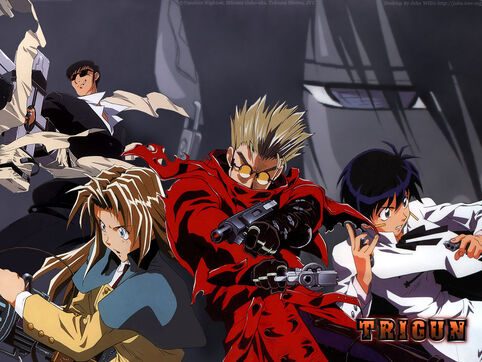 Summary of the verse
Trigun is a series placed on the planet Gunsmoke and follows Vash the stampede and his battle against the Gung Ho Gun's
Power of this verse
Trigun is a fairly powerful verse,its average villains are around town level and its high tiers reach up to country level.
The speed of said characters reach Massively hypersonic with relative ease.
The god tiers in Trigun have Planet level DC and Relativistic reaction speeds with some pretty good hax thrown in. They also have FTL travel speeds.
Characters
Supporters and Opponents of the Series
Supporters:
Coolkid 11
Newraptor
DarkSchneiderKing
Opponents:
--