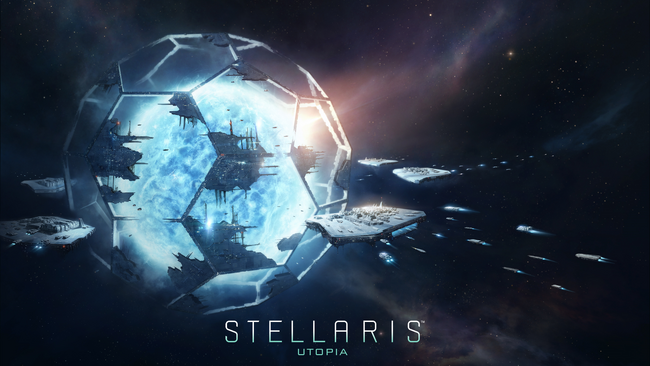 For detailed information about this series, visit Stellaris Wiki or the Stellaris Wiki.
Summary
Stellaris is a relatively simple Grand Strategy Sci-Fi game where you play as a custom (or pre-set) empire and develop your way to the most powerful nation in the galaxy.
Power of the Verse
Stellaris is immensely strong for the genre.
The Guardians are exceptionally powerful, and push the series into large star level. Unbidden, while weakened in our dimension, reign from a 5-dimensional reality, pushing the series into High 2-A (Likely making shroud entities the same as the shroud is on the same plane as said reality) The series also has some decent hax such as Durability Negation, Matter Manipulation both for offense and defense, Mind Attack, Adaptation, Biological Manipulation to create supersoldier for combat purpose, MFTL+ Travel, 4th Wall Awareness, and the ability to weaponize 5-Dimensional energy on a lower dimensional plane. In addition, the mysterious hunters have been stated to be capable of "scouring all creation". Last but not least, the player is a canon part of the game who canonically created the entirety of Stellaris solely for his amusement, though whether or not he is the supreme being is vague (and unlikely, as the creator of the game has stated atheism "isn't objectively wrong" in Stellaris).
Supporters/Opponents/Neutral
Supporters
Opponents
Neutral
Characters
Guardians
Crises
Civilizations
Others