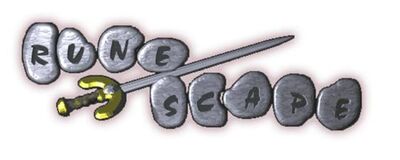 Summary
RuneScape is a medieval fantasy MMORPG (massively multiplayer online role-playing game) developed and published by Jagex. In RuneScape, players control their own character, who can interact with others, train their skills, and perform a variety of tasks and quests.
The player's characters start out with little to nothing in either experience or items. However, as players progress in the game, their character becomes stronger and more experienced in various skills.
Power of the Verse
As a RPG, RuneScape has a massive variety of NPC's (and player characters). They go from 10-C beings (like rats and other creatures) to the 3-A Elder Gods, creators of the planets and their creatures.
Characters
Gods of the RuneScape Universe
(Mentioned tiers are by
RuneScape
classifications)
Jas
Ful
Mah
Wen
Bik
Unknown 6th Elder God
Zaros
Seren
Guthix (before death)
Saradomin
Jododu Otoku (before death)
Armadyl
Zamorak
Bandos (before death)
Tuska (before death)
Skagaroth (before death)
Tumeken
Elidinis
Marimbo
Brassica Prime
V (before death)
Gielinor (before death)
Het
Apmeken
Crondis
Scabaras
Avatar of Creation
Avatar of Destruction
Avatar of Amascut
Bandos Avatar (before destruction)