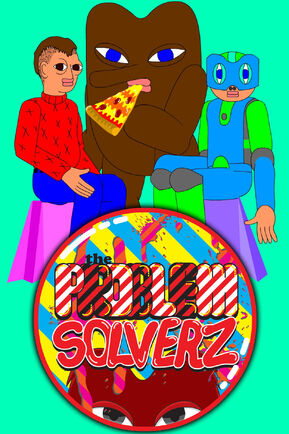 Summary
The Problem Solverz is a cartoon series that first aired on Cartoon Network in 2011, with a second season airing in 2013 exclusive to Netflix until it was removed, making it what is considered lost media. The story follows a group of heroes who come up with bizarre solutions for wacky "problems" throughout their town.
Powers of the Verse
The characters of this verse are typically Street Level to Wall Level and Supersonic+, with the occasional character who is ranked within the Small to Large Building Level range, as well as one Building Level weapon, one weapon that is capable of destroying the space-time continuum and one entity who exists at the "End of Time".
For abilities, the characters usually possess Toon Force that doesn't extend far beyond your standard hammerspace capabilities. Some villains have Mind Manipulation, Sleep Inducement, Inter-dimensional Travel, Time Manipulation, Space Manipulation, and more.
Supporters/Opponents/Neutral
Supporters
Opponents
Neutral
Characters
Main Cast
Recurring Characters
Villains
Glam-Vampires
Badcat
Dork Face
Go-Seeki
Katrina Rad
Z.J. Laserton
Inter-Galactic Data Parasite
Other
Ralphe
Sergeant DOG
Eternitron
Weapons