For detailed information about this series, see: Bulbapedia or the Pokémon Wiki.
Summary on this verse
Pokémon is a video game franchise owned by Nintendo and developed by Gamefreak that made it's first release on the Game Boy and has turned into one of the most successful video-game media franchises by Nintendo. The series involves creatures of different types and elements fighting each other in a rock-paper-scissors-like fashion with the player trying to catch and train them. It became one of the world's most recognizable fads and it was popular enough to spawn an anime, toys, many movies, and a manga. It's the second largest selling video game franchise of all time, only surpassed by Mario Bros, another franchise owned by Nintendo.
Power of the Verse:
This series has cosmic Legendaries such as Arceus who created the Pokémon Multiverse and Giratina who is a Universal+ anti-matter manipulator, along with Dialga and Palkia, who have control over time and space respectively. The series also has the Weather Trio, who are responsible for shaping the main planet setting of the series. It consists of Groudon, who creates continents, Kyogre, who expands the sea, and Rayquaza, who is superior to both and ends the conflict between the two Pokémon. The Legendaries in this verse in general are usually very powerful either in terms of raw power such as Regigigas being able to tow continents or hax such as Xerneas being able to grant and control life and Hoopa's manipulation of hyperspace. Many Pokémon, both Legendary and non-Legendary, are capable of using hax techniques in forms of moves, usually in form of Ghost and Psychic Types, and abilities such as intensifying gravity (Gravity) and attacking with mirages (Night Shade). Overall, it is a pretty powerful franchise.
Rules
Due to the myriad of mediums and dozens of authors who've worked on the franchise, Pokémon is extremely inconsistent and is often plagued with irregular showings of power or weakness for the sake of the plot and for the sake of gameplay (i.e. the player being able to defeat and capture Arceus, a higher-dimensional being).
For this reason, it is better to strictly go by each Pokémon's individual feats and restricting power-scaling to certain species that are frequently shown to match or exceed the power level displayed by another character within the same story. Otherwise there would be a great deal of unwarranted scaling that would lead to peculiar and ridiculous power-ratings (i.e. Pikachu being rated as 2-C for stunning Arceus).
When used as a justification for power levels, only highly specific Pokédex entries should be used (i.e. if the Pokédex states that a Pokémon is able to destroy a mountain without specifying the size of the mountain or the timeframe used, it is not viable for calculation or as an individual feat).
Please take caution when creating non-Legendary Pokémon profiles, as they tend to lack feats outside of power-scaling and Pokédex entries. As a result, they are the most prone to inconsistencies.
If you were to make a composite profile, remember to specify which feats come from which continuities, an example of this would be Charizard's profile to avoid confusion. Also, add weaker but significant feats from other continuities under the feats section, in case they are needed.
You can ask here or here, if you wish to create a profile for this series.
Supporters and Opponents
Supporters:
Peter "Quicksilver" Maximoff
Blippeeddeeblah
AsuraDestructor  
SwordSlayer99
PlozAlcachaz
MarvelFanatic119
ExoSaiyan9000
Quincy King
PuasLuisZX
RouninOtaku
SuperKamiNappa
Non-Bias
JiroUchiha9
Flames of power64
SaiyanSage
PenguinKingpin
AnimeFanboy2916
ExerciseDancefloors
Kirbyelmejor
Kowt
Saikou The Lewd King
Anime4Life2020
Colonel Krukov
Omegagoldfish
LlamaGod1411
Neutral:
Valar Melkor 2
Viturino
Opponents:
Character Profiles
Gen I
Gen II
Gen III
Gen IV
Gen V
Gen VI
Gen VII
Pokemon Trainers
Gallery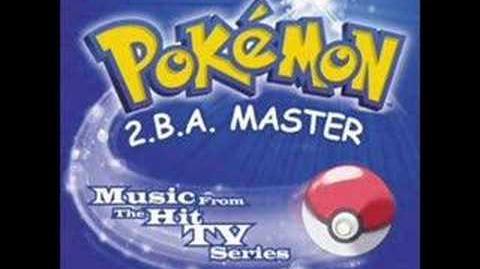 Ad blocker interference detected!
Wikia is a free-to-use site that makes money from advertising. We have a modified experience for viewers using ad blockers

Wikia is not accessible if you've made further modifications. Remove the custom ad blocker rule(s) and the page will load as expected.