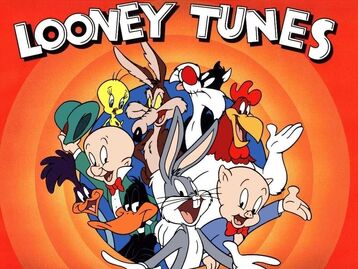 Summary
Looney Tunes is a long running comedy cartoon series, featuring famous characters such as Bugs Bunny and Daffy Duck.
Power of This Verse
It is a very haxed verse, featuring several Toon Force users, Plot Manipulation, Space-Time Manipulation, 4th Wall Awareness, etc.
In terms of brute strength, It contains many planetary to multisolar entities.
Supporters and Opponents of The Series
Supporters:
ZacharyGrossman273
Antvasima
LuckyCharmingStar
Paleomario66
AdamGregory03
Opponents:
Neutral:
Characters:
God Tiers:
High Tiers:
Mid Tiers:
Sylvester The Cat
Porky Pig