For detailed information about the series, see the Dragon Ball Wiki.
Summary
A kid named Son Goku grows up, trains to be a strong fighter and eventually becomes the protector of the Earth along with his descendants: Gohan and Goten. Along the way, he makes powerful allies and even befriends former enemies such as Piccolo and Vegeta. He and the Z-Warriors fight evil, powerful beings such as Frieza, Cell, Majin Buu and others in order to protect the Earth and even the universe at large.
Characters
Son Goku
Z-Fighters
Allies
Martial Artists
Eternal Dragons
Red Ribbon Army
Frieza's Army
Androids
Babidi's Faction
Planet Vegeta
Namekians
Universe 2
Universe 3
Universe 4
Universe 6
Universe 9
Universe 10
Universe 11
Shinjin
Fusions
Gods of Destruction
Angels
Omni-King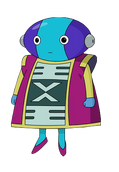 Others
Anime/Movies/OVAs Only:
Video Games Only:
Spin-Offs Only:
Live Action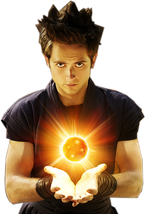 Weapons:
Forms
Notes
Due to considerable contradictions, we do not consider Dragon Ball Kai as part of the main canon, and strictly use the original manga and Dragon Ball Super for scaling the characters.
While the way that we currently scale the characters is not perfect, it is the best solution to the illogical inconsistencies that DBS has given us.
Dragon Ball GT, due to not being canon, is also not used or referred to in this verse, and instead has a separate page that you can view here.
Gallery