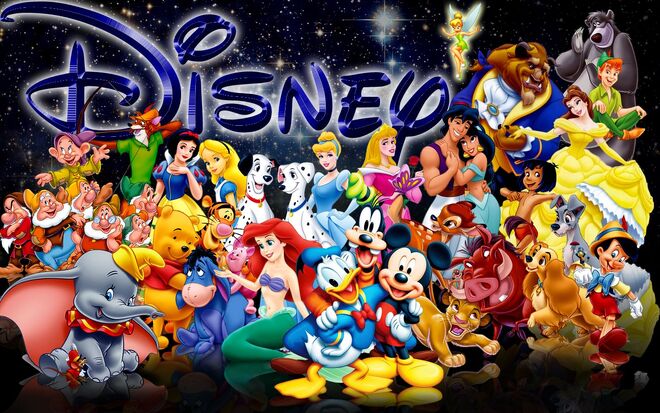 Summary
The Walt Disney Company, commonly known as Disney, is an American diversified multinational mass media corporation headquartered at the Walt Disney Studios in Burbank, California. It is the largest media conglomerate in the world in terms of revenue. Disney was founded on October 16, 1923, by Walter Elias "Walt" Disney and Roy O. Disney as the Disney Brothers Cartoon Studio, and established itself as a leader in the American animation industry before diversifying into live-action film production, television, and theme parks. The company also operated under the names Walt Disney Studio and Walt Disney Productions. Taking on its current name in 1986, it expanded its existing operations and also started divisions focused upon theater, radio, music, publishing, and online media. In addition, Disney has created new corporate divisions in order to market more mature content than is typically associated with its flagship family-oriented brands.
Power of the Verse
Incredibly strong, this verse has a wide variety of powers and abilities in the form of reality warpers, toonforce, a lot of magic users with a lot of hax, planet level threats and above, etc. With the addition of verses like Marvel, Star Wars, Kingdom Hearts, Gravity Falls (in the form of Bill Cipher and Time Baby) and more, it deserves it's spot as one of the strongest in all of fiction.
Supporters/Opponents of the verse
Supporters
Bigthecat10
Antvasima
CrossverseCrisis
ThePerpetual
The Everlasting
Azathoth the Abyssal Idiot
OishiLover75
Nisemono96
Lance Tennant
Basilisk1995
Eldritch abomination
KuuIchigo
SaiyanSage
Neutral
Opponents
Characters
Mickey Mouse
Toy Story/Buzz Lightyear of Star Commander
Bambi
The Jungle Book
Tarzan
Peter Pan/Jake and the Neverland Pirates
The Hunchback of Norte Dame
Beauty and the Beast
The Lion King/The Lion Guard
Aladdin
Sleeping Beauty
Hercules
The Incredibles
Lilo & Stitch
Frozen
Pirates of the Carribean
Mulan
Robin Hood
Tron
The Little Mermaid
Dave the Barbarian
Sofia the First/Elena of Avalor
Kim Possible
Big Hero 6
Moana
Verses that are part of Disney
Pixar
Square Enix
American Dragon Jake Long
Kim Possible
Sofia the First/Elena of Avalor
The Lion King/The Lion Guard
Weapons
Amulet of Avalor
Ad blocker interference detected!
Wikia is a free-to-use site that makes money from advertising. We have a modified experience for viewers using ad blockers

Wikia is not accessible if you've made further modifications. Remove the custom ad blocker rule(s) and the page will load as expected.