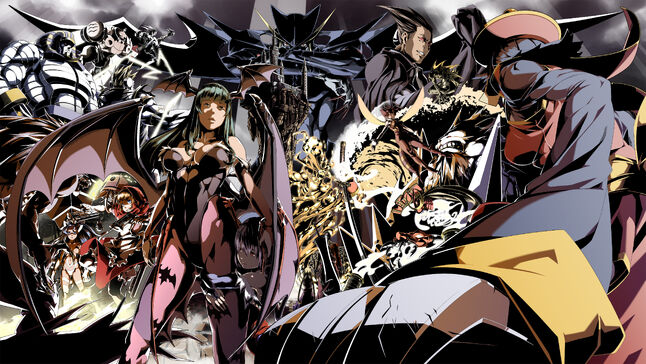 Summary of this verse
Darkstalkers, known as Vampire in Japan, is a fighting game series produced by Capcom; its first entry was produced during the fighting game craze of the 1990's. In contrast to the martial arts-themed fighting games of the time, the game's characters are (mostly) based on classic literary or film monsters — including Frankenstein's Monster, the Wolf Man, and the Creature from the Black Lagoon — and boast zany combos and attacks to help set the game apart from others.
Power of the Verse
The verse has plenty of planet busters, star busters and even galaxy level characters. It also has soul hax and massively faster than light speed.
Supporters and Opponents of the Series
Supporters:
Overlord-Murasama
Dark649
Matthew Schroeder
Ataberksins
Opponents:
Neutral:
Characters
Felicia
Hsien-Ko
Ad blocker interference detected!
Wikia is a free-to-use site that makes money from advertising. We have a modified experience for viewers using ad blockers

Wikia is not accessible if you've made further modifications. Remove the custom ad blocker rule(s) and the page will load as expected.