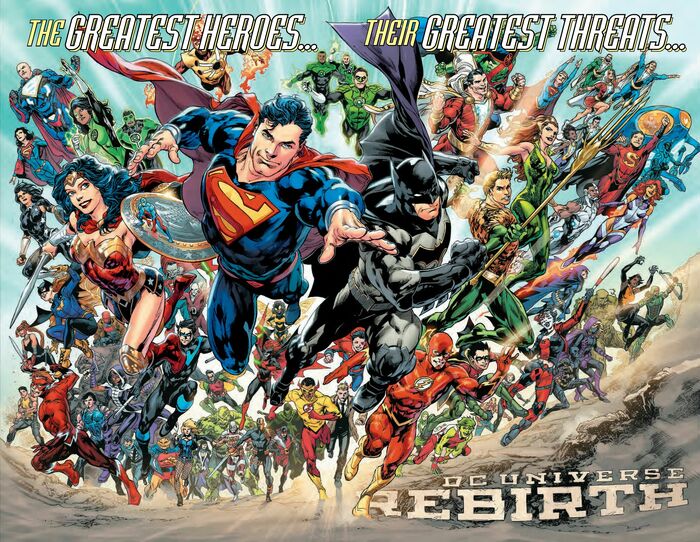 For detailed information about this franchise, visit the DC Database.
Summary
DCU. Short for the Detective Comics Universe. DC is a company that publishes many of the most popular comic book characters and franchises, such as Superman, Batman, Wonder Woman, the JLA, etc.
Power of the Verse
This verse is one of the most powerful comic franchises out there. It has several universal and Multiversal beings, as well as Higher-Dimensional entities.
Vertigo takes this further, with its God Tiers being inferred beyond-dimensional beings. Finally, the series has a Questionable Omnipotent Supreme Being.
Supporters/Opponents/Neutral
Supporters
Opponents
Neutral
Characters
Dark Multiverse Characters Section
Green Lantern Characters Section
Flash Characters Section
Superman Characters Section
Watchmen
Batman Characters Section
Vertigo
Animal Man
The Voice of the Godhead
The Hand of Creation
The Rot
Wildstorm
Races & Factions
Weapons