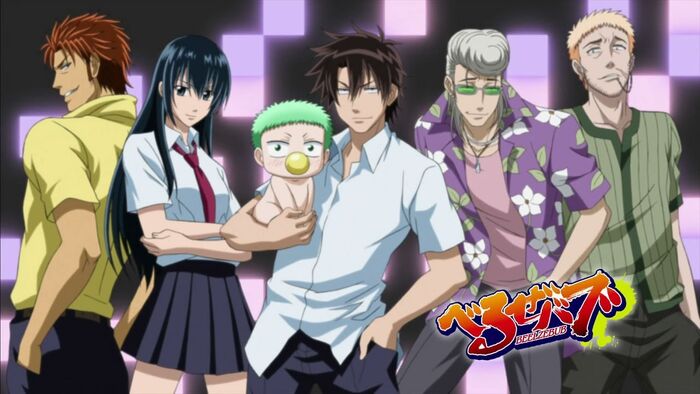 Summary
Beezlebub is a manga written by Ryūhei Tamura. It is an action-comedy about a delinquent named Tatsumi Oga who finds the next demon lord and must raise him along with a demon maid named Hilda. He must battle demons and other humans in order to protect his friends and family with the use of baby Beels demonic energy.
Power of the Verse
The power of the verse isn't much compared to many other anime and mangas. Most of the characters that are involved in combat are pratically useless without the aid of a demon. There has been some impressive feats shown in the manga.
Supporters and Opponents of the Series
Supporters:
Opponents:
Neutral:
Characters
Top Tiers
Zenjūrō Saotome
Behemoth
High tiers
Jabberwock
Takamiya
Mid Tiers
Hildagarde
Aoi Kunieda
Hajime Kanzaki
Tatsuya Himekawa
Takayuki Furuichi (depends on the demon he makes a contract with)
Ad blocker interference detected!
Wikia is a free-to-use site that makes money from advertising. We have a modified experience for viewers using ad blockers

Wikia is not accessible if you've made further modifications. Remove the custom ad blocker rule(s) and the page will load as expected.