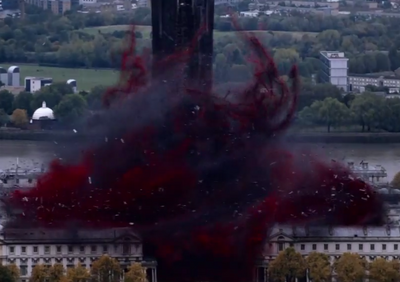 Summary
One of the six Infinity Stones created by the Cosmic Entities, the Reality Stone possesses the power to bend the very laws of reality and physics, converting matter into dark matter. While normally a stone, it can turn into a flowing liquid or mist and came to be known as the Aether. The Dark Elf Malekith attempted to use the Aether on two occasions to rewrite reality during a cosmic event called the Convergence and failed by both counts. Currently, the Aether is in the possession of the Collector after the Asgardians entrust the item to him.
Powers and Stats
Tier: 7-B. 3-A during the Convergence.
Name: Aether
Origin: Marvel Cinematic Universe
Age: Unknown
Classification: Reality Infinity Stone, matter manipulation device.
Wielders: Jane Foster, Malekith
Powers and Abilities: Matter Manipulation, Light absorption.
Attack Potency: City level (Anyone with it can fight evenly with Thor). Universe level during the Convergence (It was going to convert all matter in the universe into dark matter)
Speed: Unknown
Durability: Unknown
Range: Unknown
Weaknesses: Unknown